The Festival Orchestra first appeared at the Delaware Water Gap Celebration of the Arts in 1988 as the Al Cohn Memorial Orchestra – a tribute to the great (Canadensis resident) tenor saxophonist and arranger. Then, an expansion of the Jazz Artists Repertory Orchestra (JARO), the following year it became its own entity under the leadership of composer/arranger and NYC transplant Dick Cone as "Grandma's Soup". In 1991 the band performed another tribute – to Uncle Dicky and the following year marked the first appearance of the COTA Festival Orchestra with guest appearances by Phil Woods and Urbie Green.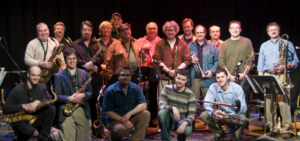 In 1997 Phil Woods and the Festival Orchestra were nominated for a Grammy Award for the (local Red Rock/Kent Heckman) recording of "Celebration" with the Phil Woods Quintet. In 1998 the band featured Dave Liebman and then toured Europe as the Phil Woods Big Band in 1999 and 2000. The band has continued to enhance the COTA Festival.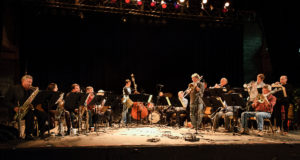 In 2005 the band performed at East Stroudsburg University as part of the celebration of the establishment of the Al Cohn Memorial Jazz Collection at ESU's Kemp Library. 2008 marked the first of the series of "Library Alive" concerts – part of the ESU Jazz Synergy Series and then expanded to include concerts at the Sherman Theater in Stroudsburg. The "Library Alive" concept expanded in 2010 to include "Scholastic Swing" – part of COTA's CampJazz – to help young musicians from local high school jazz ensembles experience the joys of swing with music from the Al Cohn Collection and the guidance of master saxophonist/clinician "Blue" Lou Marini with the Festival Orchestra.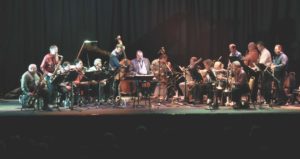 In 2011, noted saxophonist Kenny Soderblom from Chicago donated his library of classic big band charts to COTA. This, combined with the libraries from Phil Woods' circa 1965 Ramblerny Jazz Camp, Uncle Dicky's Grandma's Soup, original COTA Cat's compositions and the Al Cohn Collection plus NEA Jazz Master in Composition Phil Woods' work results in a formidable challenge to keep the "Library Alive".