Tuesday, May 20, 2014
Deer Head Inn
Delaware Water Gap, PA
Come join us for a wonderful evening of food, art and music at the Deer Head as we raise funds for a deserving student. The Ralph Hughes Scholarship is presented each year to the COTA Cat high school student who achieves the highest grade point average.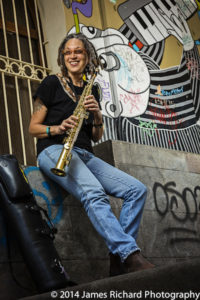 We will also be honoring the memory of our dear departed friend Leon Shiner with delicacies from the MIddle East, prepared by Antelao restaurant and the Deer Head Inn.
Saxophonist "Sweet" Sue Terry will offer the world premiere of her new specially commissioned composition for saxophone quartet, titled "Near the Equator," inspired by her travels in South America.  It will be performed by Sweet Sue and Dangerous Sax, featuring Nelson Hill, Adam Niewood and Tom Hamilton. The score and parts will be donated to the COTA Cats library, in keeping with the mission statement of the Ralph Hughes Commision process.  The instrumentation is:

Soprano saxophone
Alto Saxophone
Tenor Saxophone
Baritone Saxophone

Seats are extremely limited for this event!
Tickets may be purchased at Antelao Restaurant or the Deer Head Inn. Call 570-426-7226 for more information.